Navigating behavioral change is complex.
Let our expertise make it simple for you
SKYWARD AND SAFEMODE TEAMD UP TO PROVIDE YOU WITH THE BEST-IN-CLASS PLATFORM FOR DRIVER INCENTIVES
Select your company goals
Customize the incentive program in to fit your company's needs
Ties into your existing devices
We are agnostic to the telematics/ dashcam service you use. We pull the data in the cloud, seamlessly to you.
Automate the driver feedback
Drivers use our mobile app daily to get their incentives and review their driving feedback, positively
Engaging drivers for

5.2% fuel savings

and higher driver retention
SafeMode's direct correlation to

30% fewer accidents

and insurance claims
Utilizing driver incentives to

increase ELD compliance

and safety
The automated end-to-end platform
Incentive design app
Simply select built-in incentive programs and customize them to your fleet's operations.
Design the metrics for driver safety, productivity, fuel efficiency, compliance, and more.
The science-backed incentive plans and our experts will tailor them to your business.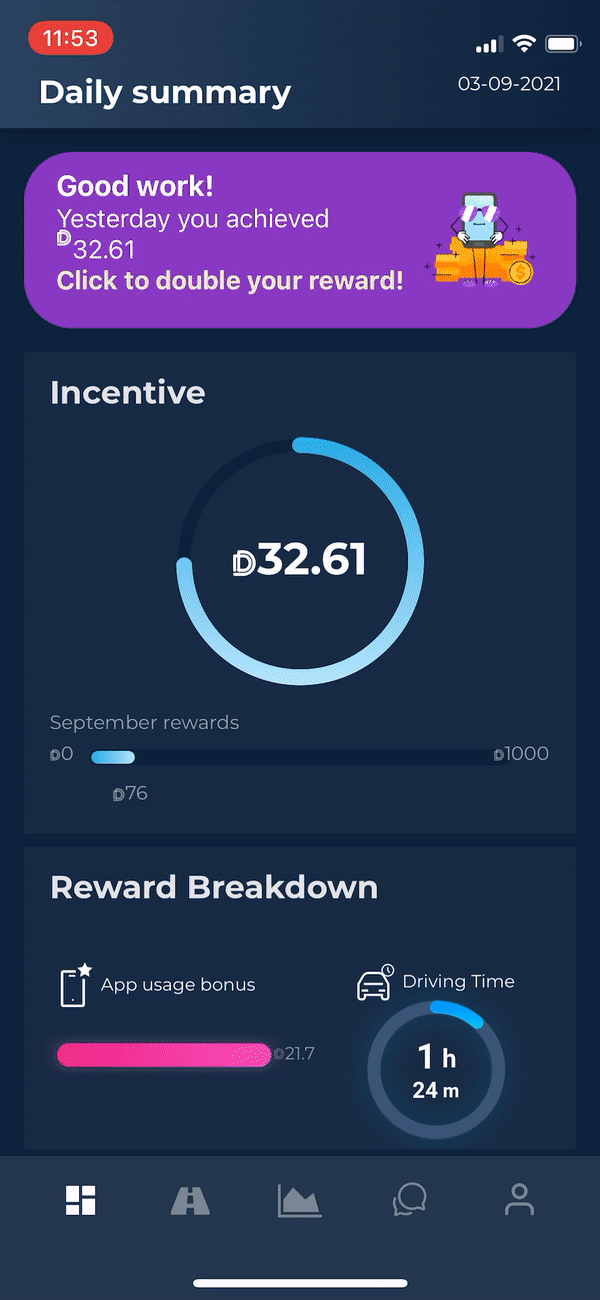 Gamified driver mobile app
​
Easy and fun to use, drivers get daily incentives based on their safety performances.
Drivers can review their trips, get insights into their performances and see their monthly budget and earnings.
ONE-CLICK feedback, automated
Our Click2Text function prepares you with pre-written text messages, streamlining your driver feedback in only one click of a button.
The messages are personalized to the driver with their names and their performances criteria that deseres a feedback.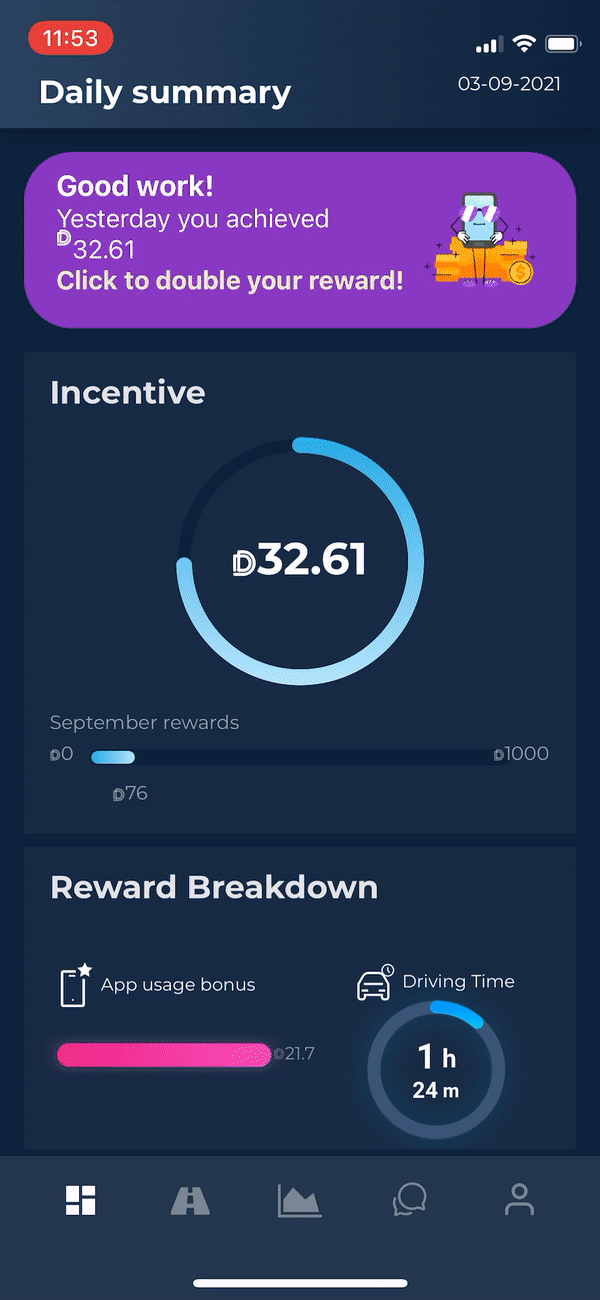 Actionable analytics for managers ​
​
Our automated process saves you time, highlighting the most relevant items and showing you how your drivers improve their metrics.
The platform sends you scheduled detailed reports so that you can keep track of your drivers' success.